MILNER AND SHAQIRI REMAIN OUT
James Milner and Xherdan Shaqiri have remained tied from all competitive involvement due to injuries. The Reds have had a solid run throughout the season and are on course to go the rest of the season unbeaten, creating a record in the process. Injuries have however in their typical fashion began to rear their ugly heads and the squad of Jurgen Klopp is beginning to thing out as a result.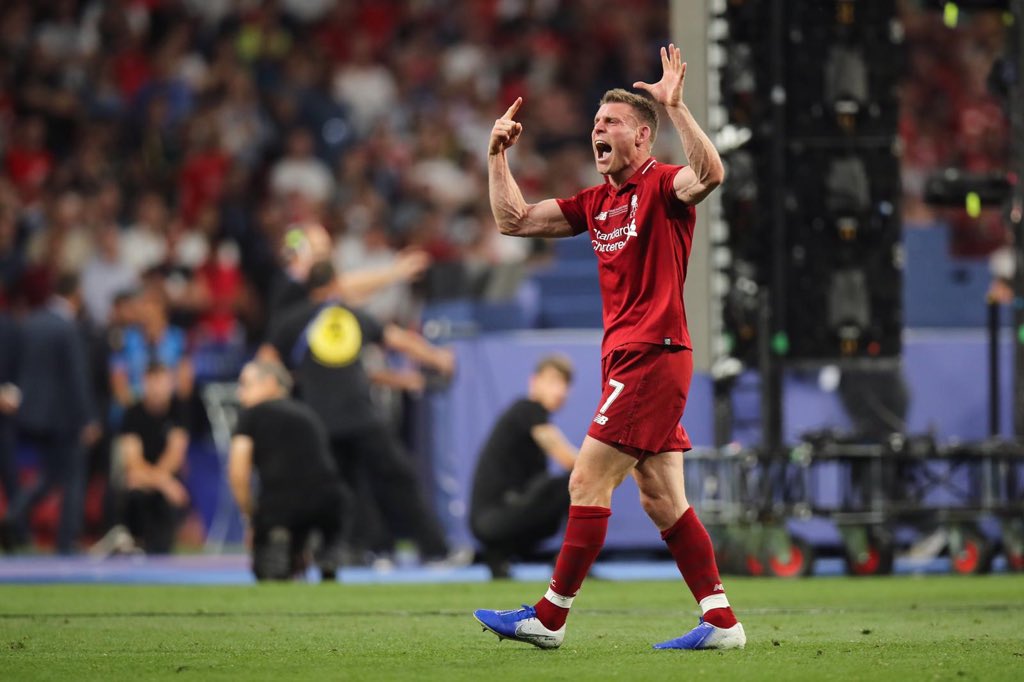 The players were supposed to make a comeback any time from now but it is looking very unlikely. Even Lovren and Keita remain sideline leading to the likes of Joe Gomez playing a more demanding role than sitting on the bench and waiting for the chosen ones to bring the league title home.
Luckily for Liverpool, they have not been affected by the absence of the injured players. Every time it looks like they are about to be punished by the football gods they always end up finding a way to grind out a win much to the chagrins of everyone betting against them and most especially Manchester United supporters
Shaqiri remains a reliable backup though. Once the Swiss is up and kicking again, functioning as a super sub is bound to excite both the coach and everyone involved at the club. His goal against United last season that made the encounter no longer a contest continues to linger in the minds of the Anfield crowd.
Milner remains a leader and a head of reasoning in the dressing room. His versatility has also made him impossible to displace given that every position he is assigned to play is something he does with impeccable ease as if he's been playing there his whole life.
Liverpool have all players but bench and reserve firing on all cylinders for now. They will need to continue in that way in order to lift the trophy at the end of the season.