LIVERPOOL SKIPPER DELIGHTED WITH MILNER EXTENSION
Liverpool skipper Jordan Henderson was delighted with the news of the contract extensiongiven to veteran midfielder James Milner at the club. James Milner has signed a one-year extension at Liverpool with his previous deal scheduled to expire this month.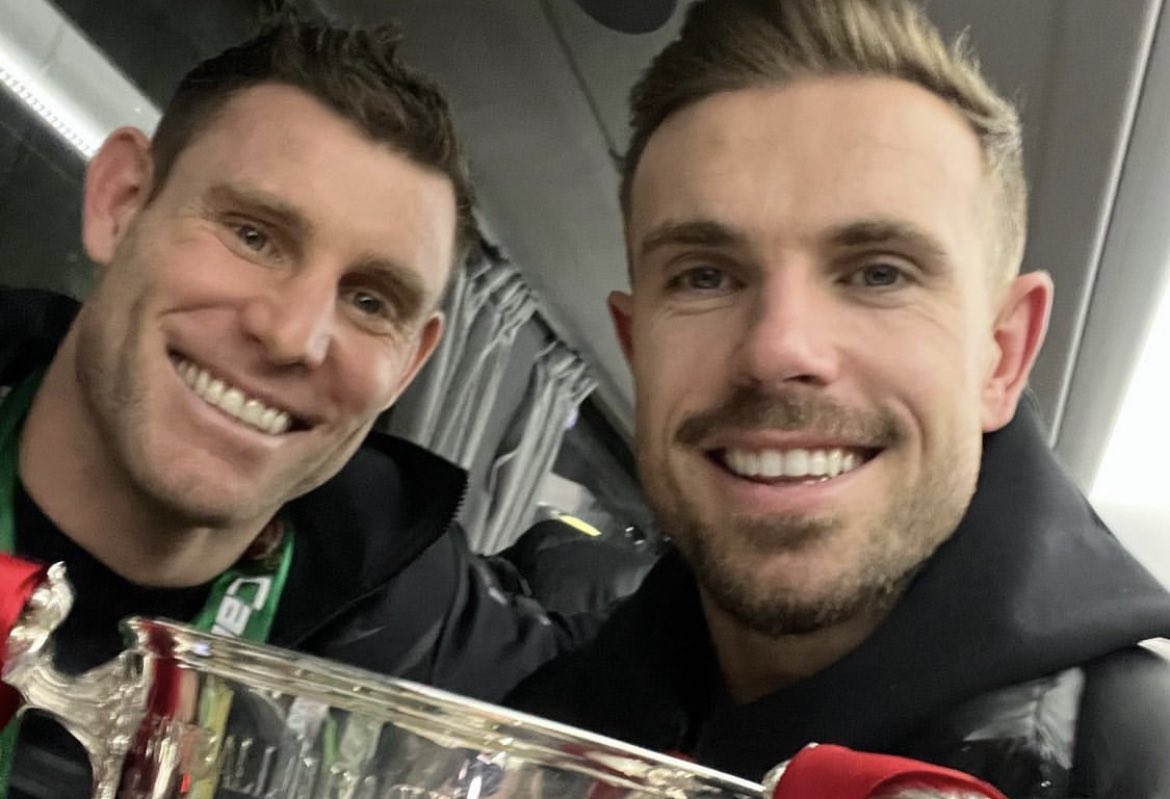 Ex-Aston Villa and Manchester City star Milner posted his contract extension news on his Instagram page and he received replies from England international Henderson and a few other Liverpool teammates. Henderson was delighted with the news as he wrote 'Boom! Let's go' in his reply to the post from Milner. Liverpool players Andy Robertson and Harvey Elliott also replied to the post.
Liverpool players were not the only ones to send a congratulatory reply to James Milner, Dutchman Nigel De Jong also sent his reply to the social media post from James Milner as he congratulated him while calling him human muscle. De Jong and Milner played together at Manchester City several years ago.
James Milner is the Liverpool vice-captain and manager JurgenKlopp was keen to keep him at the club for one more season. While Milner is no longer a regular in the Liverpool starting line-up, he's still regarded as an important player in the dressing room.
In his time at Liverpool, James Milner have won all the competitions possible at least once including the Champions League. He was part of the Liverpool squad as they beat Premier League rivals Tottenham Hotspur 2-0 to win the Champions League three years ago. Milner had not won the Champions League until the game with Spurs at the Wanda Metropolitano Stadium II in Madrid. Mohamed Salah (spot kick) and DivockOrigi scored the goals for Liverpool on the night. Around one year later, James Milner played his part as Liverpool won the Premier League title for the first time in their history.