WHAT LIES AHEAD FOR MILNER ?
James Milner is in a very odd position in Liverpool as the English midfielder opted to hang up his international boots back on August of 2016. He wanted to focus the remaining years of his playing career on helping his club.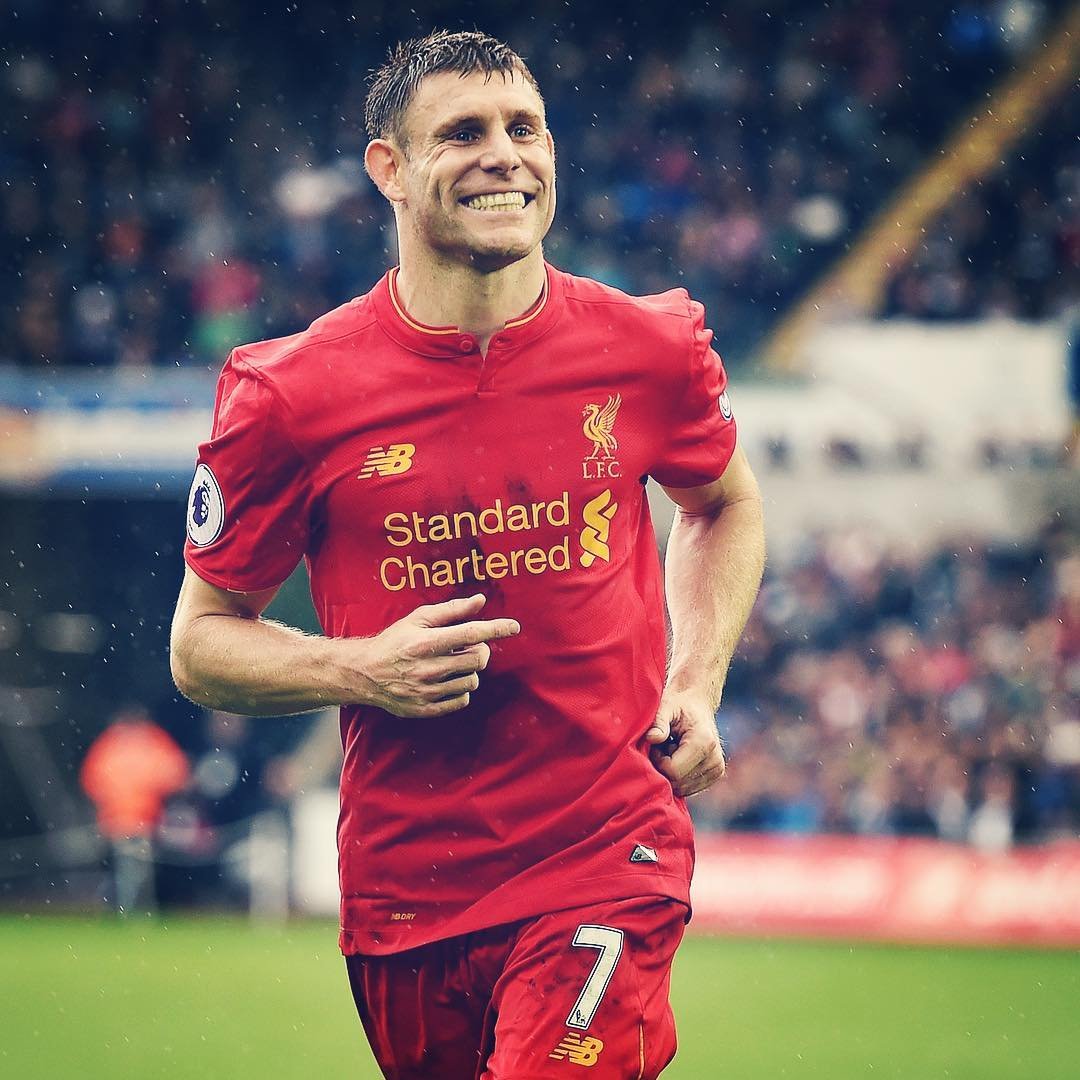 Considering that Milner is 31 years old, the final stages of his career is on the horizon and the experienced player would probably want to spend this period of time by being a regular performer but unfortunately for James Milner, this is not happening as Liverpool has so far played 9 Premier League matches and the English player has struggled trying to make a real impact after only making 7 appearances and 3 of those arrived from the bench as a substitute player.

The contract of James Milner with Liverpool extends until June of 2019 and it seems like Jurgen Klopp is planning to fully honor that contract as the head coach of Liverpool recently revealed details concerning the current situation of Milner and he said:
"It's the situation we want and need. We need more high quality players than 11. We play without Clyne, Lallana and Mane and we still have more players than we can use. I respect Milly a lot; he is a very important player for us both on and off the pitch."
From the looks of it, Jurgen Klopp respects James Milner and considers him to be a player who is still performing at a high level but its not enough for the Englishman to earn a consistent spot in his starting XI
In the midfield department of Liverpool, this position has been snatched up by Georginio Wijnaldum and Emre Can both of which are regular starters and appear to be the main rivals of James Milner, its also important to take consideration that they also are at least 6 years younger than their English counterpart which makes it even much more difficult for Milner to secure the midfield position.
During the previous transfer window, it was rumoured that Leicester City along with Newcastle United were believed to be interested in signing the aging midfielder but Jurgen Klopp is still not ready to let him go which further hampers James Milner's final stages of his career.